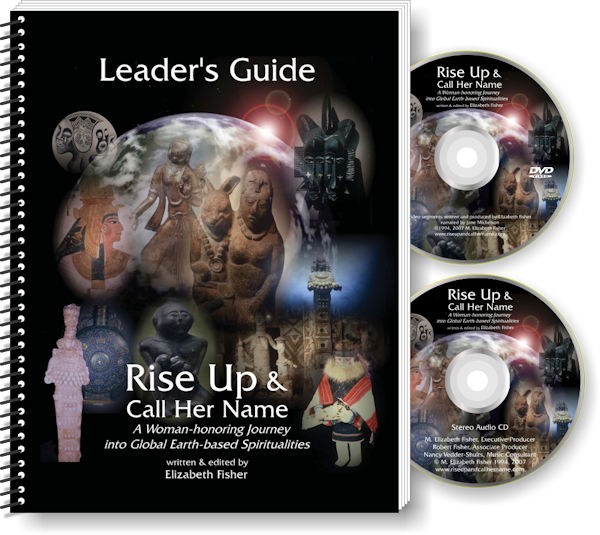 A Woman-honoring Journey into Global Earth-based Spiritualities by Elizabeth Fisher
Originally published by the UUWF in 1995, this multicultural and multimedia course has been experienced by thousands around the world. Many have been profoundly moved by its exciting exploration of sacred narratives that honor the cross cultural female divine, as well as the many diverse and creative activities included. This re-release contains all the original content but is more flexible. RiseUp website has many more resources! See www.RiseUpandCallHerName.com.
Complete Kit contains:
Leader's Guide to 13 individual sessions, each running from 2-3 hours-with complete facilitation notes, orientation essays and group leadership guidelines; also suitable for solo use. Spiral bound.
Two hour DVD of woman-honoring sacred art, both ancient and contemporary, that is sensitively narrated in 11 individual segments with full color menu.
Music CD of chants, songs, stories, and instrumental selections which express the emotional essence of the journey. Selections playable in any order.
385 page Sourcebook in an e-book searchable file comprised of background and resources. It is recommended that each participant have a copy of this file or a printed version of this Sourcebook to use for home study. E-book can be shared with participants.
$80.00 for the Full Kit